Capture One Pro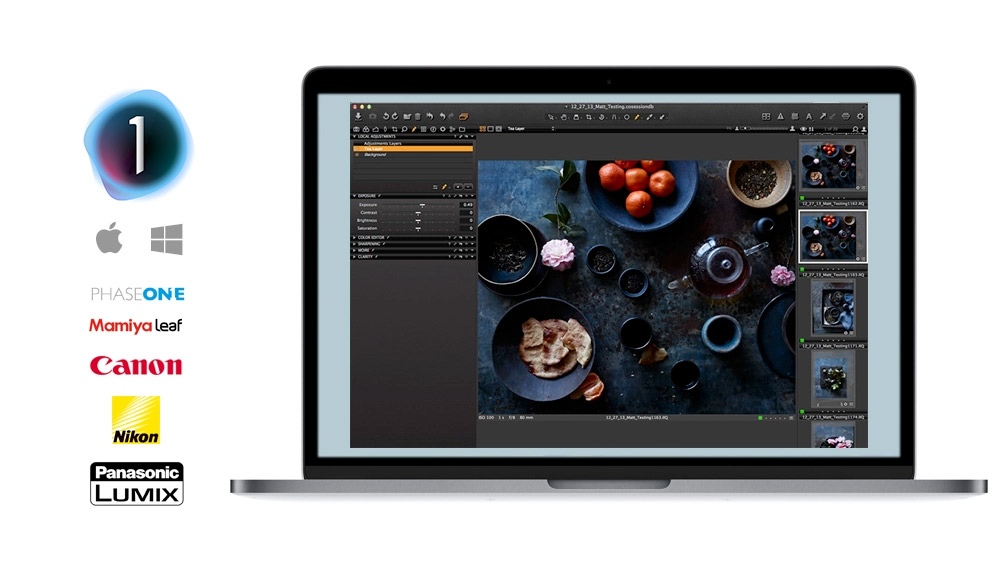 PhaseOne Capture One Pro is a professional RAW converter and image editing software which also includes robust tethering features. It contains all the essential tools and high-end performance in one package to enable you to capture, organize, edit, share and print images in a fast, flexible and efficient workflow. PhaseOne offers users the compatible Capture Pilot, a free app for your iPad or iPhone which integrates remote image viewing & zooming, rating, tagging and more. Capture Pilot works on any iOS device but must be used in conjunction with Capture One Pro 8 or newer. Available for Windows or Mac. Here are additional details for Capture One Pro.
Compatible with:
Ability to modify camera settings:
---
Compatible with the Following Cameras:
PLEASE NOTE: For most up-to-date information regarding camera compatibility, please refer to Manufacturer's Website
*The exact configurable settings depend on camera model. Please refer to the software manufacturer for detailed information regarding capabilities for your camera.