We've taken everything you loved about Smart Shooter 4 and Smart Shooter Pro and combined them into one high-quality product. This latest software update packs a punch with exciting new features that streamline your workflow and boosts your productivity. With added support for Fujifilm and Sony A7R5 cameras, support for Apple Silicon chip, and Lightroom Plug-in support for Sony, Fujifilm and Nikon shooters, Smart Shooter 5 is designed to work seamlessly in your tethered photography workflow.
New features in this update include My Workspaces customizable docking window features, so you can tailor the software and save your preferences to your own custom workspaces. The HiDPI display support ensures that you can view your shots in stunning detail, while the ability to save to multiple locations (card, computer, cloud, drive and more simultaneously or both) gives you the freedom to manage your files the way you want to.
Smart Shooter 5 now takes QR/Barcoding workflow to the next level for photographers looking for better organization of data during a shoot. Photographers shooting subjects like product, cultural heritage, and portraits in volume, can now capture QR/barcode data via scanner or through the lens and save information to the image metadata instantly. This helps manage complex shoots with ease. And our new Bulk QR Code generator comes with your Smart Shooter 5 license so you can organize your subjects as you wish. Tether Tools Bulk QR Code Generator makes the process simpler, allowing users organize and bulk generate QR codes per shoot. To download the Tether Tools Bulk QR Code Generator, click the link here.
Create custom scripts to simplify even the most technical shooting projects, and exchange data between multiple points with our open API integration.
Why Smart Shooter?
Unlike other tethering software, Smart Shooter is built on Picture Transfer Protocol (PTP), this means increased reliability, superior connectivity, faster image transfer, faster import, more camera control and more advanced features are built in for each camera Smart Shooter supports.
Smart Shooter 5 New Features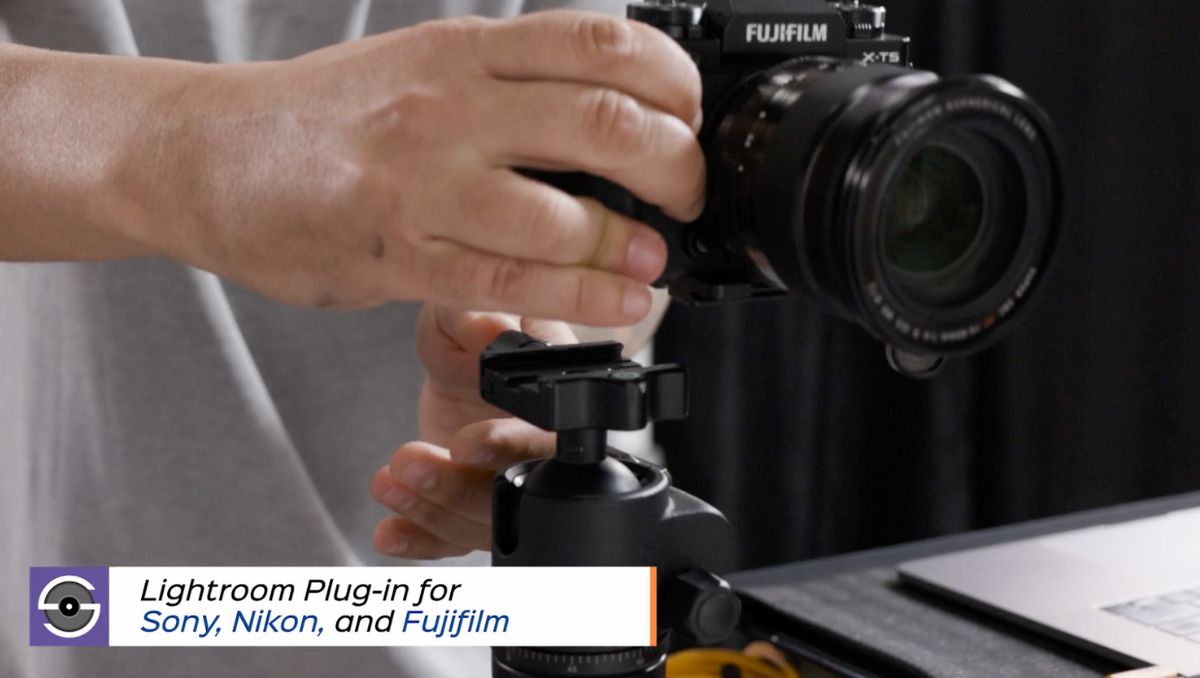 Tethering Support for Sony, Fujifilm, Canon, and Nikon
Smart Shooter 5 adds support for Fujifilm cameras in addition to Sony, Canon, Nikon tethering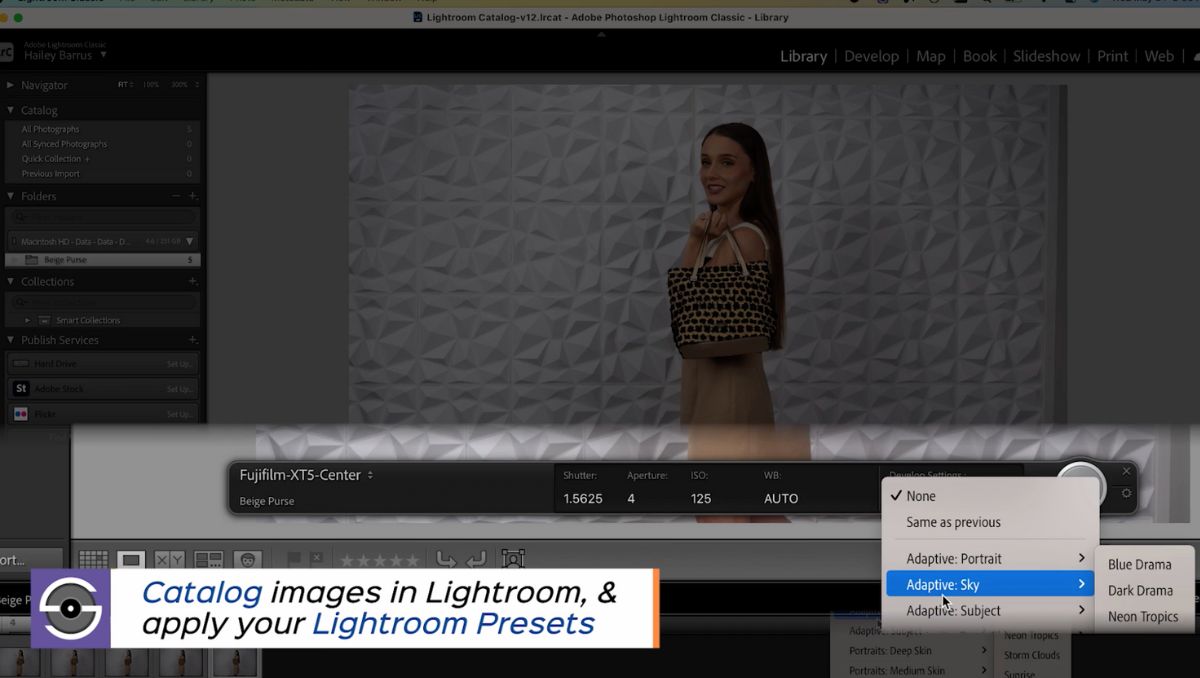 Smart Shooter Lightroom Plug-in
Enjoy the speed, reliability, and camera control features of Smart Shooter, paired with the cataloging, presets, and editing features of Lightroom. Run Smart Shooter in the background or side by side with Lightroom Classic when connected to Sony, Nikon and Fujifilm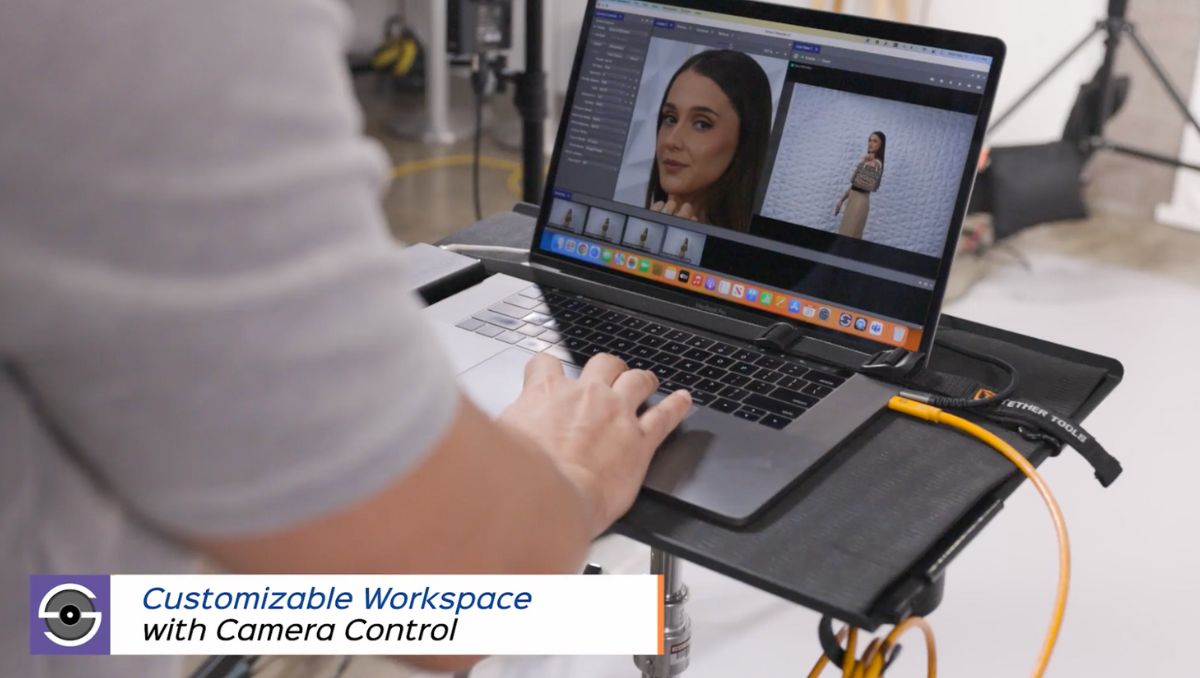 MyWorkspace
Dock windows and save your customized interface to control how your software looks and feels
Smart Shooter can scan QR and Barcode data through the lens or via a scanner. The software saves the code info to the image filename and/or to the meta data, making high volume photography a breeze
Download the Bulk QR Code Generator
Multi-Camera Capture
With up to 10 cameras for simultaneous capture – great for product photography, 3D modeling or special effects. (Additional fees apply)
SmartSave
SmartSave to multiple locations simultaneously (card, computer, cloud and more) for complete control of file backup
For more information regarding Smart Shooter's, features, tips, and tutorials check out the Smart Shooter YouTube Playlist.
To download Smart Shooter 4, please click a link below
Smart Shooter 4 (Win)
Smart Shooter 4 (Mac)