Recommended for Your Camera
From cables and software to kits custom designed to fit your tethered shooting needs, finding the right gear for your camera is essential. Use our Search by Camera tool to ensure you have the gear necessary to connect, collaborate, and create.
Options for the Nikon D5000
Wired Tethering | Wireless Tethering | Tethering Software | Power Management | Tethering Essentials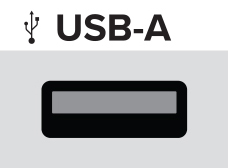 Replaces Nikon cable UC-E6 USB Cable, Nikon UC-E21 USB Cable

Recommended Kits for the Nikon D5000
Learn the basics of tethering
Air Direct Wireless Tethering System:
Air Direct Wireless Tethering System is ideal for camera control and image transfer using a Mac or Windows computer and your tethering software of choice. All native and compatible functions of your software will be available. If Case Air compatibility is shown below, Air Direct users will have access to use the Air Remote Mobile App
Case Air Wireless Tethering System:
Case Air Wireless Tethering System is ideal for tethering select Canon and Nikon cameras to iOS or Android devices using the Air Remote Mobile Application. The technology supports tethering distances of up to 100 feet.
Air Remote Mobile Application with the Nikon D5000 supports:
Add GPS
Bracketing
Capture Images
Connect to Network
Delete Original Files
Download Original Files
Focus Peaking
Focus Stacking
Grid Overlay
Histogram
Live View Zoom
Movie Mode
Parameter Settings
Quick Share
Shooting in All Drive Modes
Time Lapse
Touch Focus
View Original JPG files
View Thumbnails
Both Air Direct and Case Air are compatible with the Air Remote App, which is available for free in the Apple App Store and Google Play Store. The Air Remote Mobile App is a wireless camera remote controller that works in tandem with the Air Direct and Case Air Wireless Tethering Systems.