Breeze Systems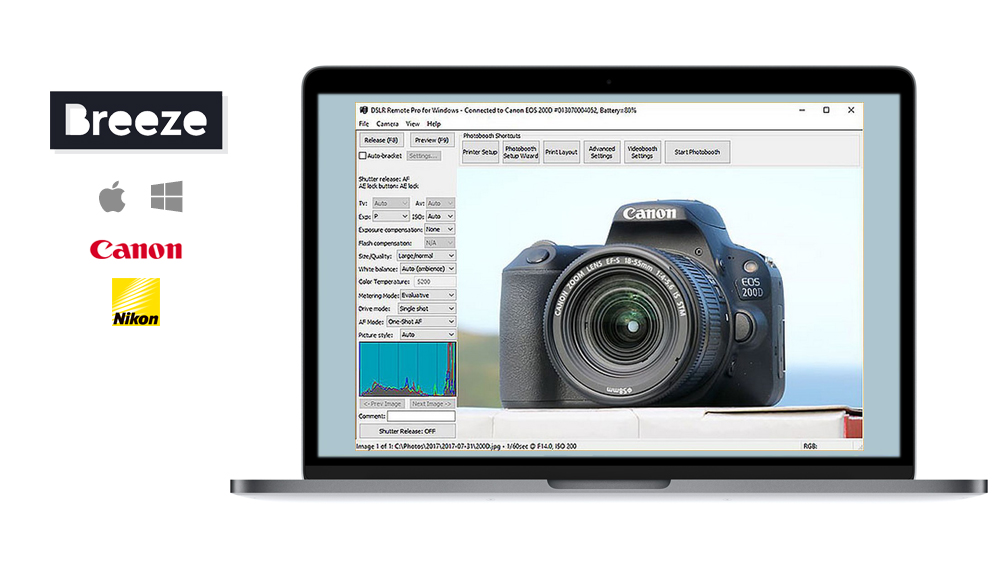 Breeze Systems offers a wide range of tethering software options for Canon and Nikon cameras on Windows. DSLR Remote Pro, PSRemote and NKRemote offer a full range of robust features including multiple camera tethering and photo-booth software. Available for Windows computers and compatible with Nikon and Canon DSLR cameras. Software details and camera compatibility can be found at Breeze Systems.
Compatible with:
---
Compatible with the Following Cameras:
PLEASE NOTE: For most up-to-date information regarding camera compatibility, please refer to Manufacturer's Website
*The exact configurable settings depend on camera model. Please refer to the software manufacturer for detailed information regarding capabilities for your camera.