Smart Shooter 5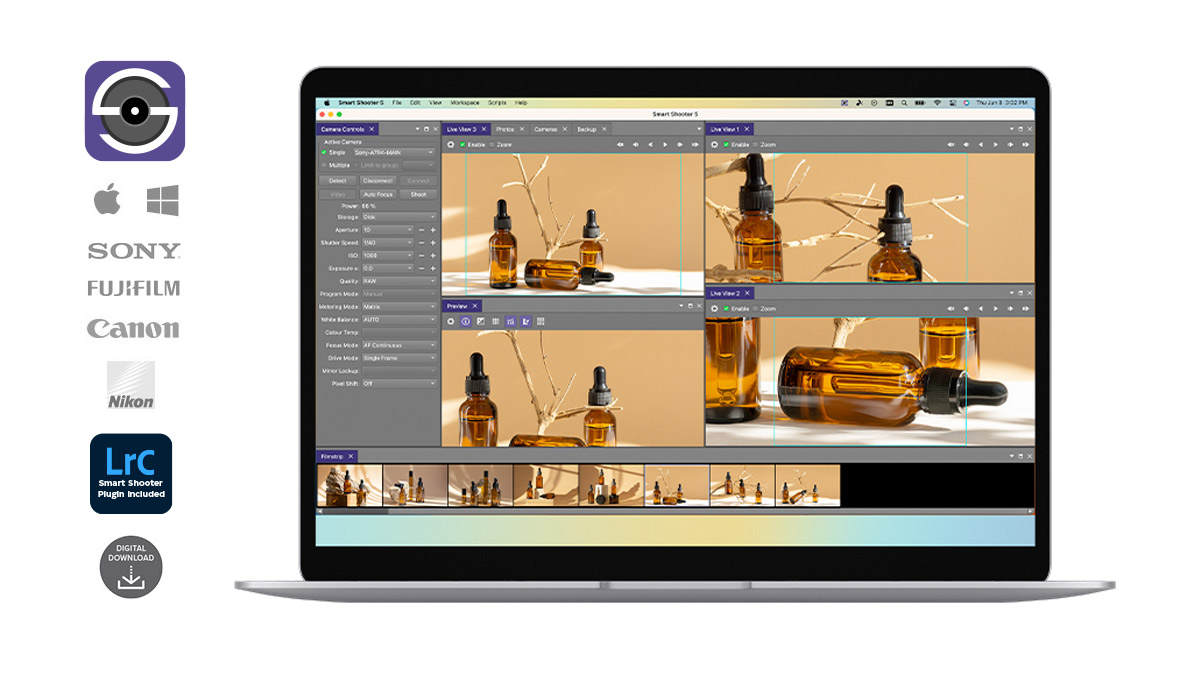 Experience lightning-fast tethering with Smart Shooter 5. Smart Shooter 5 is the ultimate tethering software for remote capture, advanced and multi-camera (up to 10) control for in-sync shooting, and QR/barcoding workflow. Now with personalized layouts with dockable windows, as well as the ability to save to multiple locations, Smart Shooter 5 is your go-to tool for hassle-free tethered photography. With new support for Fujifilm, in addition to Sony, Nikon and Canon cameras, support for Apple Silicon chip and expanded Lightroom Plug-in support, Smart Shooter 5 is designed to work seamlessly in your tethered photography workflow.
Compatible with:
Ability to modify camera settings:
---
Compatible with the Following Cameras:
PLEASE NOTE: For most up-to-date information regarding camera compatibility, please refer to Manufacturer's Website
*The exact configurable settings depend on camera model. Please refer to the software manufacturer for detailed information regarding capabilities for your camera.