Take It from a Pro
Tether Table Aero
Designed to meet the needs of photographers and creative individuals looking for a lightweight, portable workstation with unsurpassed durability. Aero Tables fit perfectly on all standard lightstands, c-stands, and tripods.
Aero Cup Holder
Quite possibly Scott's favorite Tether Table accessory, the pop-out cup holder conveniently attaches to the Tether Table Aero to hold beverages, small tools, or even a cell phone. The cantilevered design attaches to the side of the table and tucks away nicely when not in use.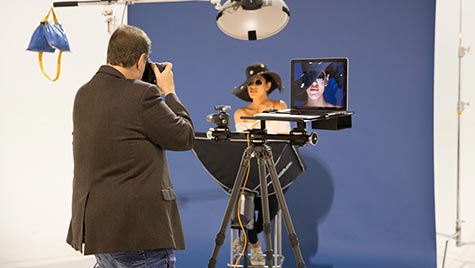 SecureStrap
The SecureStrap for the Aero System is designed to fasten your laptop computer to your Tether Table, insuring it will stay firmly in place.
"The SecureStrap has saved my laptop on more than one occasion." – Scott Kelby
Aero XDC
Extra hard drive space! The Aero XDC + XDC Duo (eXternal Drive Compartment) allows you to attach external hard drives to your Tether Table Aero without taking up valuable space on the platform. Enjoy all the benefits of immediately backing up your work to external hard drives without having to worry about where you will put them.
Aero ProPad for the Tether Table Aero
The cushioned, specially-formulated memory foam material keeps the Aero Table, and the gear on it, from slipping or scratching.
TetherPro USB Cable
The preferred cable of professional photographers everywhere, TetherPro Cables are designed to the highest specifications to filter out signal noise and reduce transmission errors, all cables are fully shielded to protect against external signal interference.
"The high-visibility orange color stops folks from tripping over your USB cable. Perfect for both in-studio or on location shoots." – Scott Kelby
TetherGuard Camera and Computer Port Protection
A clean, organized, and safe environment keeps cables, cameras, and everyone on the set protected. Keep cables organized and securely attached with Tether Tools' TetherGuard cable management tools.
Rock Solid Tripod Cross Bar
Featuring all metal construction, the Cross Bar lets you mount your Tether Table Aero on the same solid support as your camera. Shoot from the ballhead or shoot hand held and use the ballhead as a place to set your camera down when you're not shooting.
Rock Solid Tripod Roller
The Rock Solid Tripod Roller gives wheels to most any tripod and offers mobility for Tether Table Laptop workstations.
"Usually you have to pick up and move your tethered workstation, and if you do that you have a chance to knock your laptop off. I'd much rather have it be rolling. The Tripod Roller is very portable, folds up and fits into its own case, and works for any tripod." – Scott Kelby
Note:
This kit does not include a tripod