As photographers, it is important to have workstations that fit the location that you are shooting. Whether you are on location or are looking for a more streamlined set up for your studio, the Mobile Tethering Kit Bundle comes with the tools you need to mount your tablet nearby while you are shooting tethered into an iPad or Tablet. The kit offers secure options for mounting a tablet to a tripod leg, light stand, and more.
The kit makes it easy to mount a tablet on any pole or flat surface from 0.5" to 2.1" in diameter. The whole system stores compact for easy transport, so you can take and use your tablet in any situation.
The Mobile Tethering Kit Bundle includes an AeroTab Universal Mounting system in your choice of standard and large size options, Rock Solid Master Clamp, Rock Solid Master Articulating Arm, your choice of TetherPro Cable, TetherGuard Camera Support, and TetherGuard Thread Mount Support to keep your cable securely connected to your camera and tablet.
Find Your AeroTab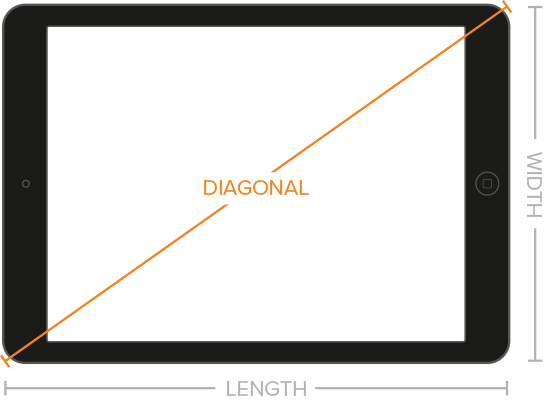 Calculate the diagonal measurement of your tablet.
Use the same unit of measure for all fields.