digiCamControl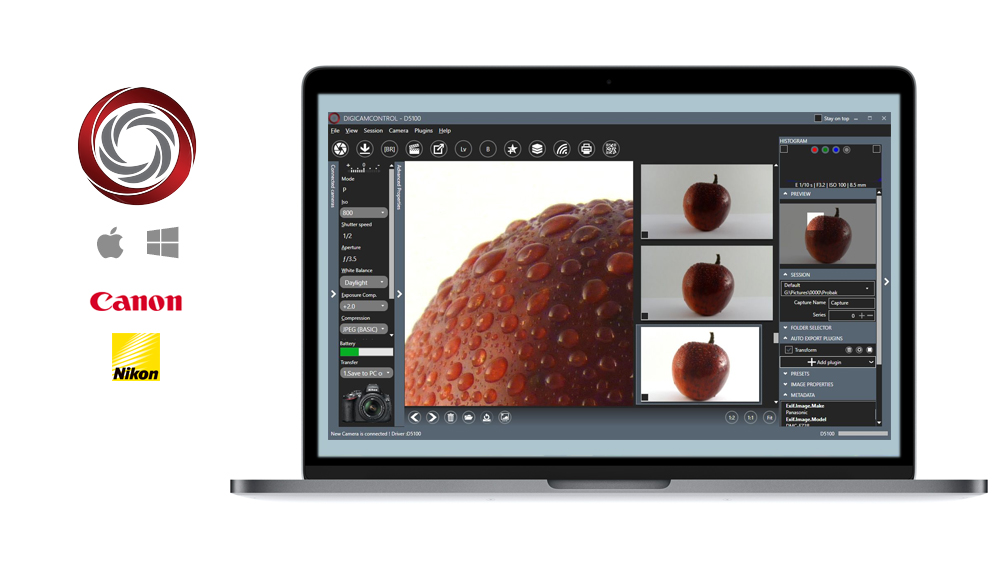 digiCamControl is a free, open source program that gives you full control over Nikon cameras from your Windows PC. It supports tethering, live view, remote triggering, direct image transfer, controlling multiple cameras simultaneously and even offers you camera control from your tablet or smartphone. digiCamControl has support for almost all Nikon DSLR's cameras. Software details and camera compatibility can be found at digiCamControl.
Compatible with:
Ability to modify camera settings:
---
Compatible with the Following Cameras:
PLEASE NOTE: For most up-to-date information regarding camera compatibility, please refer to Manufacturer's Website
*The exact configurable settings depend on camera model. Please refer to the software manufacturer for detailed information regarding capabilities for your camera.