Adobe Lightroom Classic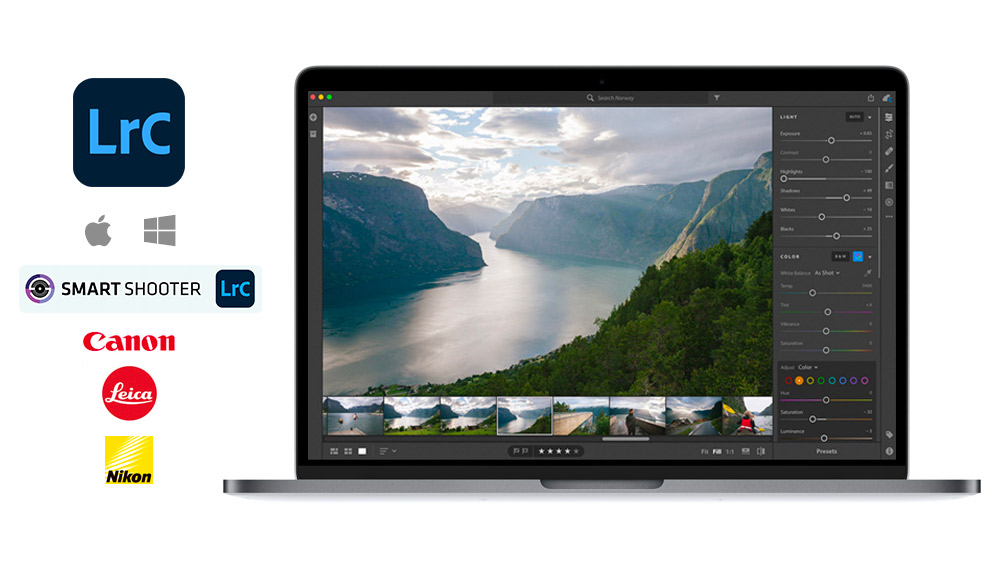 Adobe Lightroom Classic incorporates tethering functionality in its comprehensive RAW processing and photo management software. The classic version of Adobe's Lightroom software is available through a Creative Cloud Subscription and is currently the only version that supports tethering to DSLR or mirrorless cameras. The tethering feature is compatible with select Canon, Nikon and Leica digital cameras. Here a list of supported compatible cameras. A few of the many features include importing photos as they are taken and loading them to a selected catalog. Lightroom Classic offers access to many of the camera's settings directly from computer as well as instant viewing, zooming, rating and tagging of shots. The ultimate benefit is checking focus, lighting and composition in great detail. Available for Windows or Mac. Here are additional details for Lightroom Classic. Do you want to shoot tethered wireless into Lightroom – here's how.
For a complete list of Lightroom Tethering Support, check Adobe's published list.
Compatible with:
---
Compatible with the Following Cameras:
PLEASE NOTE: For most up-to-date information regarding camera compatibility, please refer to Manufacturer's Website
*The exact configurable settings depend on camera model. Please refer to the software manufacturer for detailed information regarding capabilities for your camera.