Helicon Remote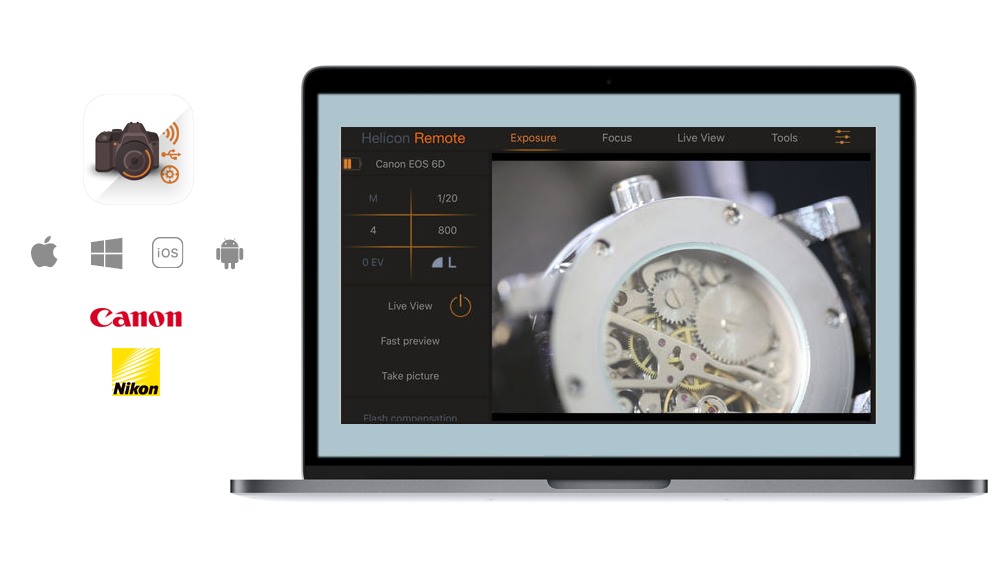 Helicon Remote allows you to tether your Canon or Nikon DSLR camera to a computer or a mobile device and automates focus (DoF) bracketing, exposure bracketing (HDR), and time lapse photography.
Compatible with:
---
Compatible with the Following Cameras:
PLEASE NOTE: For most up-to-date information regarding camera compatibility, please refer to Manufacturer's Website
*The exact configurable settings depend on camera model. Please refer to the software manufacturer for detailed information regarding capabilities for your camera.