Cascable Transfer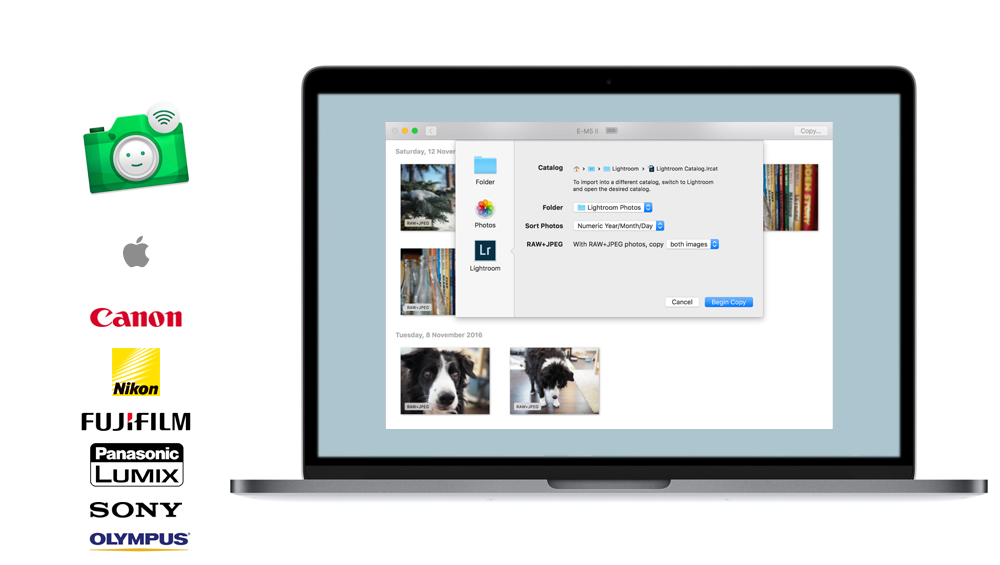 With Cascable Transfer, you can wirelessly copy photos to your Photos library, Lightroom catalog, or anywhere else on your Mac.
Cascable Transfer supports over 100 WiFi-enabled cameras from Canon, Fujifilm, Nikon, Olympus, Panasonic, and Sony.
Compatible with:
---
Compatible with the Following Cameras:
PLEASE NOTE: For most up-to-date information regarding camera compatibility, please refer to Manufacturer's Website
*The exact configurable settings depend on camera model. Please refer to the software manufacturer for detailed information regarding capabilities for your camera.