ControlMyCanon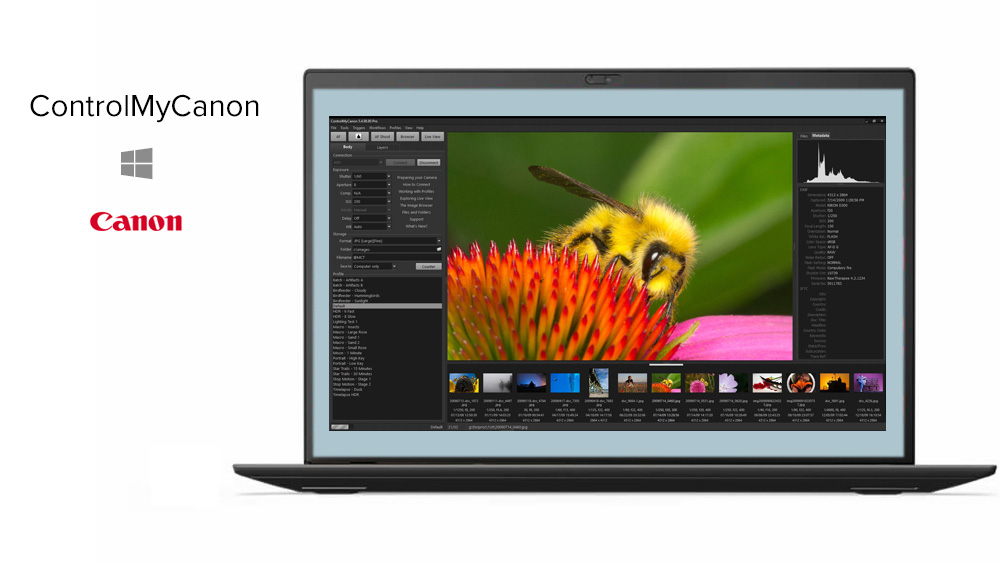 ControlMyCanon is one of the most comprehensive and feature-rich tethering software programs for Windows users working with Canon cameras. Besides all of the standard tethering software features, ControlMyCanon goes above and beyond offering features like loupe view, voice control, white balance calibration, iPad/smartphone integration and many, many other features. The software is extremely reasonably priced and the online training tutorials are superb. Available for Windows computers and compatible Canon cameras. Details, tutorials and software can be downloaded directly from ControlMyCanon.
Compatible with:
---
Compatible with the Following Cameras:
PLEASE NOTE: For most up-to-date information regarding camera compatibility, please refer to Manufacturer's Website
*The exact configurable settings depend on camera model. Please refer to the software manufacturer for detailed information regarding capabilities for your camera.