Canon EOS Utility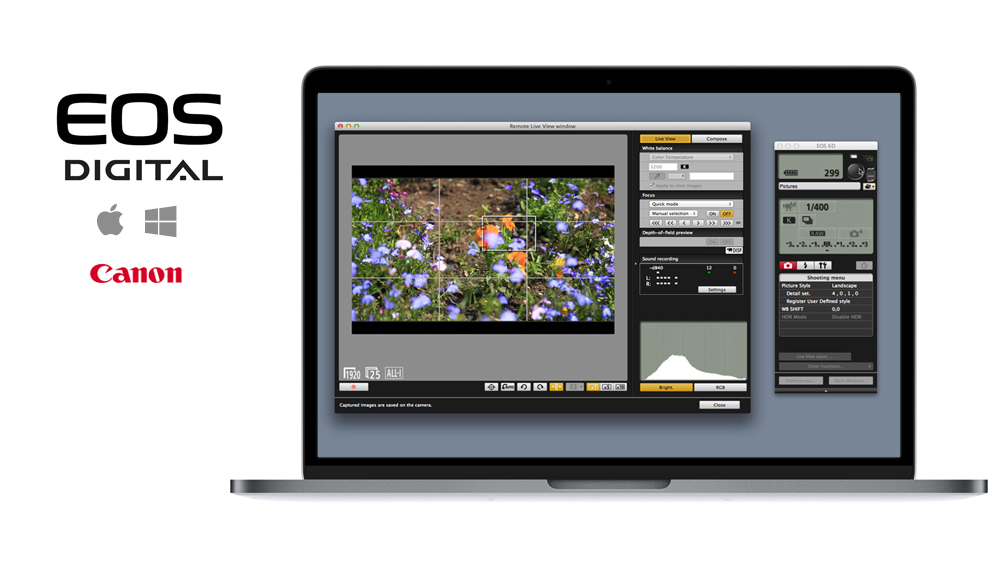 Canon EOS Utility software is available free with Canon cameras and includes many features found in purchased software packages. The EOS Utility is a robust full featured software package that has been continually updated to add new features. Available for Windows and Mac.
You can download the Canon EOS Utility for free from Canon.
Compatible with:
---
Compatible with the Following Cameras:
PLEASE NOTE: For most up-to-date information regarding camera compatibility, please refer to Manufacturer's Website
*The exact configurable settings depend on camera model. Please refer to the software manufacturer for detailed information regarding capabilities for your camera.