Sony Imaging Edge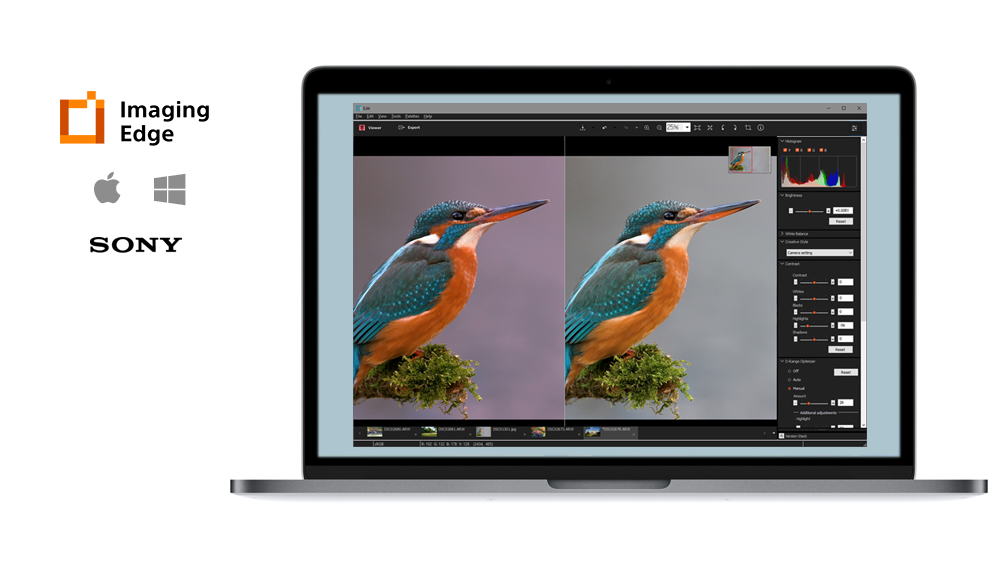 Imaging Edge is a combination of three different applications. The three programs come bundled together in a single installer which is available for both Windows and Mac operating systems. The three different programs, Remote, Viewer, and Edit are built in a way that allows photographers to shoot with a tethered setup and then seamlessly progress to culling and then editing the shots.
Compatible with:
---
Compatible with the Following Cameras:
PLEASE NOTE: For most up-to-date information regarding camera compatibility, please refer to Manufacturer's Website
*The exact configurable settings depend on camera model. Please refer to the software manufacturer for detailed information regarding capabilities for your camera.