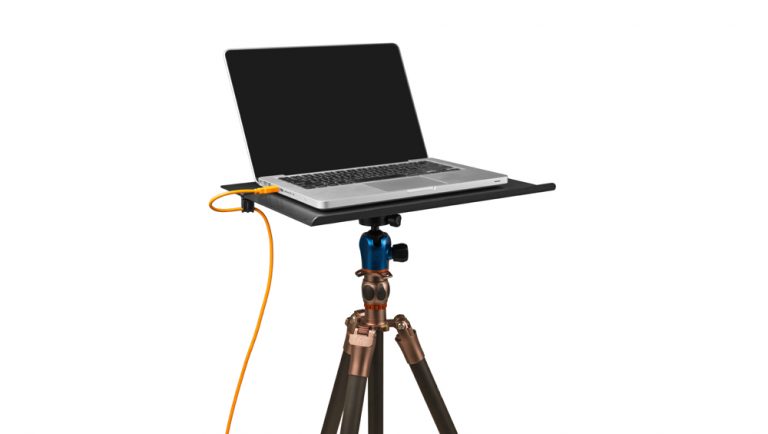 As a commercial photographer you need to focus on lighting and execution of the concept. The biggest names in photography shoot tethered using Tether Tools, and our solutions help commercial photographers manage their tethering process, and make your workflow infinitely easier and safer.
With the Pro Tethering Kit, we make it simple. Start with any tripod, lightstand, c-stand, or arm and add a stable, lightweight, and portable Tether Table laptop platform and accessorize and customize the setup as you see fit. Designed with the working professional photographer in mind, the Pro Tethering Kit is the ideal package to help you transition to a consistent tethered photography workflow. Take your photography and professional image to the next level by enhancing productivity, improving efficiency, and increasing safety in your workflow.
The cornerstone of the Pro Tethering Kit — the Tether Table Aero System — was designed to meet the needs of photographers looking for a secure, portable laptop table and tethering solution. It's sleek in design and unsurpassed in stability and durability. Featuring the state-of-the-art LAJO-4 ProBracket, Aero Tables fit perfectly on all standard tripods, stands, and grip gear.