The holiday season is the best time of year to give and get the newest, shiniest, top-of-the-line electronics from phones to laptops and everything in between. If you're considering purchasing the newest tech gear this holiday season (for yourself or a loved one), make sure you also pick up all the gear that goes with it so your gifted can hit the ground running!
Purchase a MacBook Pro or laptop? Incorporate into your tethered workflow with a Tether Table Aero System.
The Tether Table Aero was designed to meet the needs of not just photographers, but all creative individuals looking for a portable table and tethering solution. It's sleek in design and unsurpassed in stability and durability. Featuring the state-of-the-art LAJO-4 ProBracket, Aero Tables fit perfectly on all standard lightstands and tripods.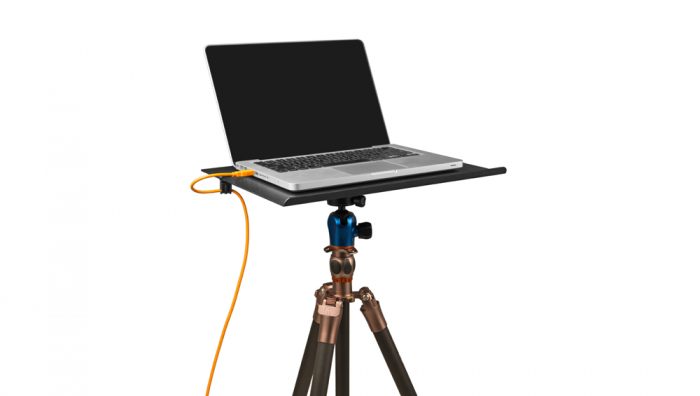 Need a mounting solution for your iPad? Check out the X Lock Modular System.
X Lock Cases serve as a durable protective case for your iPad and allows access to all physical buttons, cameras and speakers, and is fully compatible with the Apple Smart Cover. Add a
Connect Lite
to your Wallee, and a robust selection of mounting options becomes available. Outfitted with the exclusive X Lock locking-X and dual 1/4″-20 threads on the center back, as well as the outer edge, you can connect your tablet to any 1/4″-20 tripod, swivel arm, vacuum suction cup,
EasyGrip
,
TabStrap
, or pretty much any accessory that you can think of to easily attach the iPad for easy screen viewing.
Get a Microsoft Surface Pro or iPad Pro? Mount the tablet nearly anywhere with the AeroTab Utility Mounting Kit.
Adding a Microsoft Surface Pro or iPad Pro to your tethered workflow is made easy with the
AeroTab Universal Tablet System
. The AeroTab L4 is designed for a tight fit on the corners of your tablet, and the tablet can be rotated and mounted in portrait or landscape orientation. Once the tablet is placed in the diagonal extension, scratch proof padded corners keep the tablet in a tight fit. The AeroTab bracket can be easily attached to a tripod, stand or arm of choice and lockdown for a secure mount.
Get a new iPhone or Google Pixel smartphone? Don't forget the LoPro Phone Mount.
Infinitely versatile
, the Rock Solid LoPro Phone Mount is a smartphone/accessory holder, designed for mounting a phone, action camera, or small device on any 1/4″-20 compatible photography arm, clamp or grip. The back and bottom of the LoPro Phone Mount have a standard 1/4″-20 mount receptor for quick and easy attachment to any 1/4"-20 supports such as tripods, articulating arms and 
EasyGrip Clamps
. If you want to mount your iPhone, Android phone, or GoPro to a tripod, pole, or any round piece of gear, then look no further than the LoPro Phone Mount. The possibilities are only limited by your imagination.
Pick up a GoPro or Action Camera? Mount it to a wall with a RapidMount Q20.
The RapidMount Q20 mounts accessories such as action cameras, phones, and small items to nearly any smooth, painted, or lightly textured vertical surface using the included specially-formulated, pressure-activated RapidMount adhesive strips.  The Q20 is perfect for securing GoPro action cameras for time-lapse capture, behind-the-scenes videos, or recording video from unique angles.
Tech the halls this holiday season with high-quality gear from Tether Tools! For more information and to shop now, visit TetherTools.com.