Brooke Mason
Australian born Brooke Mason grew up on Sydney's Northern Beaches, graduating from Wenona School in North Sydney, this Aussie gal has made quite the name for herself across the globe. After leaving Sydney to pursue artistic endeavors at the young age of 19yrs old landing herself in NYC. Though it's a long way from her horse riding days and swimming in the surf at Manly and Mona Vale beaches, Brooke always has her roots firmly planted in Australia.
Winner of ART SLANT New York's International Photography Award for her fine art work 'Vanquish,' celebrity photographer and fine art photography, Brooke has become one of the most sought after names in the industry after capturing some of Hollywood's biggest names and shooting fashion editorials for magazines such as Angeleno Magazine, Marie Claire and Glamour. Her avant-guard, often seductive fine art photography has been featured in many galleries and her commercial work has graced the covers and pages of fashion and lifestyle magazines across the globe.
Brooke quickly became a favorite amongst Hollywood talent, shooting a wide array of stars that range from "House of Cards" Joanna Going and "Vanderpump Rules'" Katie Maloney to New York Times Best Seller and Founder of Geek and Sundry's Felicia Day and "Dancing with the Stars'" fan favorite Witney Carson to name a few. Following in the footsteps of her mentor, art critic and curator Peter Frank, Brooke continues to draw inspiration from LA's diverse culture and vast natural landscape to create her vision for her photography while finding inspiration for her next exhibits.
With Brooke's work found in various magazines, she has taken the next steps towards expressing her art form through her gallery presentations, having created provocative intellectual work in multiple exhibits and was reviewed by Art Week Los Angeles as the 'Pick of the Week' for her debut opening of "La Haute Main" at Bergamot Station in May of 2015. American Photo Magazine named her "Innovative Photography" in Jan 2016 for her three artworks in Photo LA.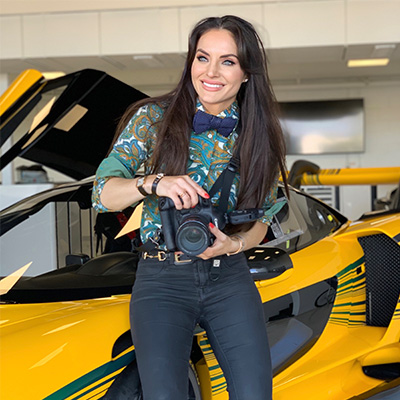 Brooke's Video Feed