Are you ready for a season of spectacular gift giving? Tether Tools, in collaboration with Spekular and Frio, is here to make your photographer wish list come true with our fantastic holiday finds!
Whether you're a product photographer, portrait photographer, commercial photographer, food photographer, or a fashion photographer, we've got just the gear to light up your holidays. Let's dive into the ultimate holiday gift guide that's sure to bring smiles and joy to you and your creative friends and family!
"With a right angle adapter on each camera, I love that I can quickly disconnect and reconnect a new camera to get various focal lengths in each session," says Lindsay Adler, Fashion & Portrait Photographer.
The Lindsay Adler Ultimate Tethering Kit includes your choice of TetherBlock cable management (standard or arca style) securing your cable to your camera, preventing accidental disconnections, and protecting your gear from potential damage.
The ONsite Portable Power Kit combines the ONsite 150W Dual USB-C battery pack and StrapMoore to conveniently connect power to any stand you use to power your computer. Add on the Rock Solid Master Articulating Arm + Clamp Bundle, Rock Solid Tripod Roller, and Rock Solid Camera to create a mobile studio setup ideal for quick shots with a portable key light. The battery is powerful enough to charge a Macbook Pro 1.6x, and provides 25,600 mAh to power any USB-C chargeable lights, up to 100W.
The ONsite Portable Power Kit includes the Frio Grasp which can mount to any round or flat surfaces including table edges, stair railings, poles, c-stands, and more! The mount can hold smart phones, lights, microphones, and even your camera! With the Frio Grasp's adjustable stabilizer claw you can create a third contact point for secure mounting.
The TetherBoost Pro 31 ft (9.4m) USB-C Cable System gives photographers the distance needed to tether from 15 ft up to 31 ft while maintaining lightning-fast image transfer speeds. A secure connection and protective case keep gear in top condition on every shoot.
The TetherBoost Pro 31 ft. (9.4m) USB-C Cable System includes the TetherBoost Pro USB-C Core Controller Extension Cable which enables you to tether up to 31' while maintaining high transfer rates and exceptional connection stability.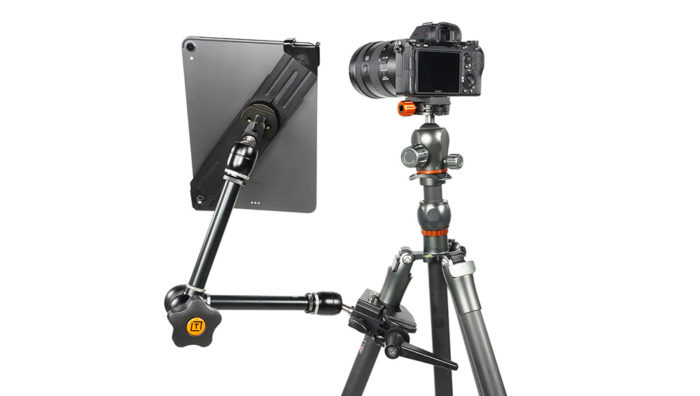 The AeroTab Master Kit offers unlimited options for mounting tablets to a tripod leg, light stand and more. The AeroTab's secures the tablet, while the Master Clamp and Arm ensure the perfect viewing angle for the screen.
The AeroTab Master Kit includes the Rock Solid Master Clamp which is an indispensable piece of equipment designed to mount arms and gear to a wide array of round or flat surfaces
The Frio Reach Kit is designed to securely hold photo and video gear. It's clamp can attach to an array of round or flat surfaces. With a baby pin, 1/4″-20, 3/8″ and removable Frio Hold cold shoe, you can mount lights, reflectors, mics, cameras, tech and other items at ay angle. This flexible and portable kit can be folded into your bag for quick, on-the-go set ups.
The Frio Reach Kit includes the Frio Hold is a versatile cold shoe mount. You can mount any shoe with ⅜"-16 or ¼"-20 threads including flashes, light panels, microphones, and more. Its strong polymer construction also alleviates inadvertent flashes and shorts.
The ONsite Relay C Camera Power System Bundle lets you power your camera continually with any external USB-C battery or AC wall power, providing peace of mind knowing you have an uninterrupted power source for your camera for streaming as well as long days of video or photo shoots.
The ONsite Relay C Camera Power System Bundle includes the ONsite USB-C 150W PD Battery Pack which boasts high-capacity Power Delivery (PD) that is required for USB-C charging devices such as MacBook Pro, MacBook Air, iPad Pro, phones and other devices.
As a photographer it is important to have a workstation that fits your specific needs during a shoot. The All-In-One Portable Studio Tethering Kit is a mobile, modular tethering system with the ability to quickly adjust from portrait to profile, to flay lay while remaining tethered to your laptop.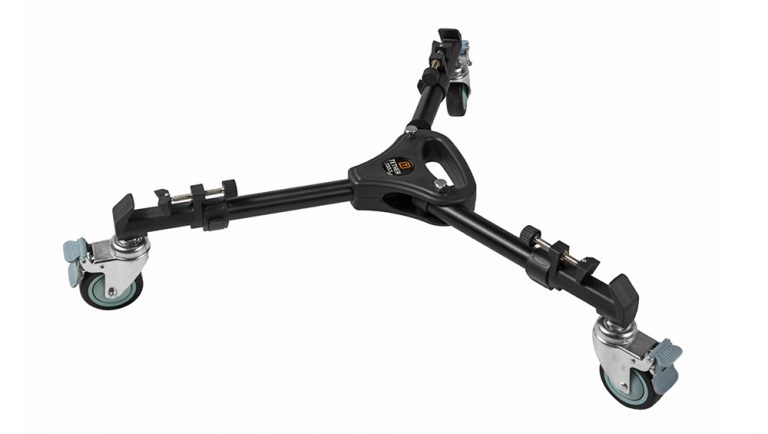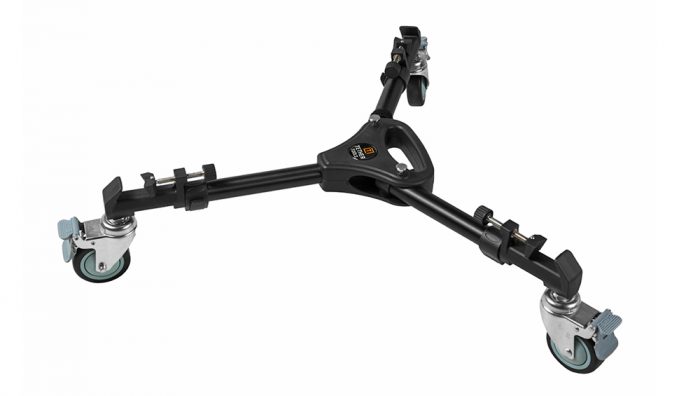 The All-In-One Portable Studio Tethering Kit includes the Rock Solid Tripod Roller which gives wheels to most any tripod and offers mobility for the Tether Table Aero, monitors, tablets, cameras, and other production gear.
The Ultimate Tethering Workstation contains everything you need to create the best possible tethering experience in-studio and on location for both your craft and your client.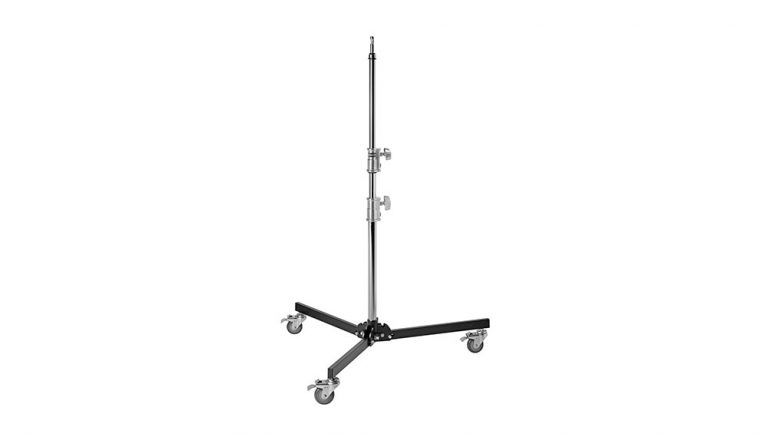 The Rock Solid Low Boy Roller provides photographers the freedom to move your studio lights, workstations, and gear with ease.
The KYU-6 LED Light Wraps are your go-to lighting solution for all your photography needs. With its versatile design, you can use it for product photography, portraits, and more. The KYU-6 comes in both a bi-color and RGB option, includes 5 different brightness levels, and 5 different effects modes. Various creator kits available.
The KYU-6 LED Light Wraps come in varying kits including the KYU-6 Vlogger's Kit and KYU-6 Filmmaker's Pro Kit.
The Light Blaster Optical Snoot allows photographers to project designs, patterns, and images onto their subject or background. The various types of gobos and kits lets you create stunning visual effects and to any shoot.
Featuring Light Blaster Optical Snoot for Nikon F Lenses– With Creative Gobos for Nikon F Lenses and Light Blaster Optical Snoot for Canon EOS/EF Lenses– With Creative Gobos for Canon EOS/EF Lenses.
So, this holiday season, give the gift of creativity and inspiration to the photographers in your life with Tether Tools, Frio, and Spekular's gear. From stocking stuffers to game-changing gear, we've got the presents that will light up their photography world! Don't forget to check out our awesome holiday deals starting November 6th through the end of the year for major discounts on popular Tether Tools, Frio, and Spekular gear!
Our Favorite Gear from Other Brands
Spider Holster
Spider Holster will also be putting on some epic holiday deals for Black Friday and Cyber Monday. Use code: BF23 to receive 25% off your order November 19th through December 2nd at www.spiderholster.com.
ThinkTank
ThinkTank's Black Friday & Cyber Monday Sales start November 21st and run through November 27th, during this time ThinkTank will be offering 25% Off Airport International, Airport Advantage Rollers, and MORE!
Fundy Software
Fundy Software will be having some rocking deals too from November 16th through November 27th.
Take your print designs and business to the next level with Fundy Designer's Hottest Black
Friday deal! Discover the #1 software used by the world's most successful photographers to
generate income. Automate your designs and experience easy sales with all the tools built into
Fundy Designer. Save time, simplify your workflow, AND increase your profitability.
● Design an entire album in 10 minutes with Auto Design
● Share & sell your designs with ease using the Multi-Design Proofer
● Create custom slideshows, stories, and carousels in seconds with the Social Design App
● Design custom studio magazines & cards in minutes with templates that include
prewritten text.

Save 40% on EVERYTHING during our Black Friday Sale, our biggest sale of the year! The
discount is applied at checkout. Try it out by downloading the free unlimited trial here.