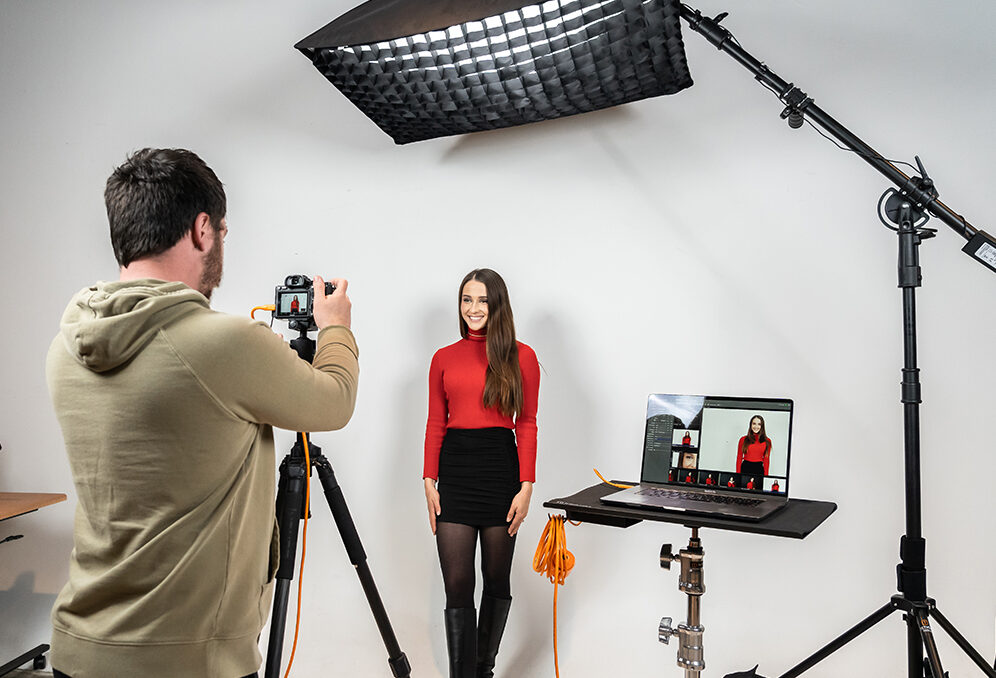 Volume photographers love the benefits of tethering — increased efficiency, accuracy and creativity, because when you know you're getting the shot you have the flexibility to push the boundaries. Spend less time stressing over the images and more time creating them.
Tether Tools has you covered with the right equipment so you can do what you do best.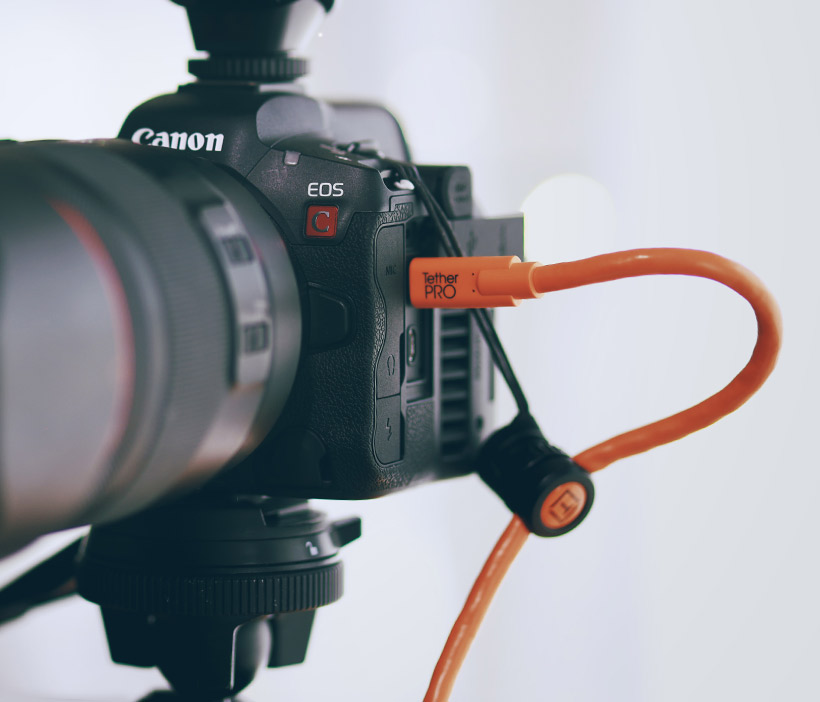 It's Easier than Ever to Tether
All you'll need to get started is a camera that supports instant image transfer, a compatible cable to connect your camera to your computer, and proper computer software to receive the images being transferred. Many volume photography software programs like Flow from PhotoLynx work alongside tethering capable software such as Smart Shooter, Adobe Lightroom, Capture One, and more with the help of hot folders. Simply, setup your tethered capture session, then run Flow and point the program to your image directory, and as you shoot images will be loaded into Flow. It's that easy.
A Faster More Efficient Workflow
Images captured using a tethered photography workflow get saved directly onto your computer's hard drive in the folder of your choice. Stop running cards from camera to computer, waiting on uploads, etc. As soon as you shoot you can begin your process of getting images uploaded and you'll have a much quicker turn-time which can lead to greater sales and even happier clients.
Ensure You Have the Shot
Tethering also helps the photographer get the perfect photo in fewer shots. Don't trust your camera's small three-inch LCD screen! Viewing images on a larger screen is a great way to spot issues with focus, lighting, posing and composition. You'll spend less time setting up your lights, compositing your shot, and you'll be sure you've captured the shot that your clients are looking for.
Need help with your setup? The Tether Tools High Volume Tethering Kit was designed with school shoots in mind, allowing the photographer to simply adjust the vertical bar to the appropriate height as subjects enter the frame. Learn more about the kit below.
Add on Smart Shooter with the built-in Adobe Lightroom plug-in, extending tethering capabilities to Sony users and giving Nikon users additional features.
Don't forget, whether indoors under fluorescent lighting or outside in the sun, you're going to need the Aero Sunshade to cut the glare from your laptop screen. You don't want to get slowed down by wasting time squinting at your monitor, be prepared for all settings.
Need help putting it all together? Be sure to contact Tether Tools for specialized assistance at 888-854-6565.
Learn more about how tethering can help grow your volume photography business by downloading our free guide: The Ultimate Sports, School, and Headshot Portrait Photography Guide.