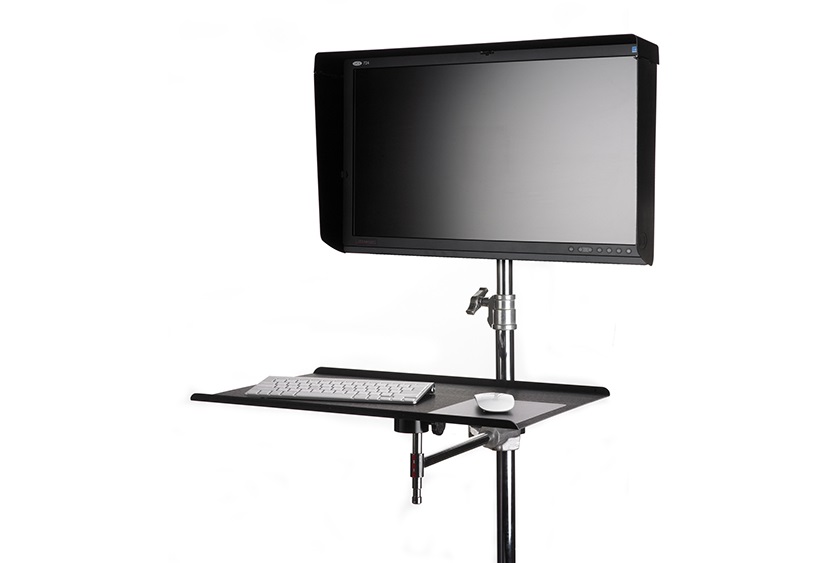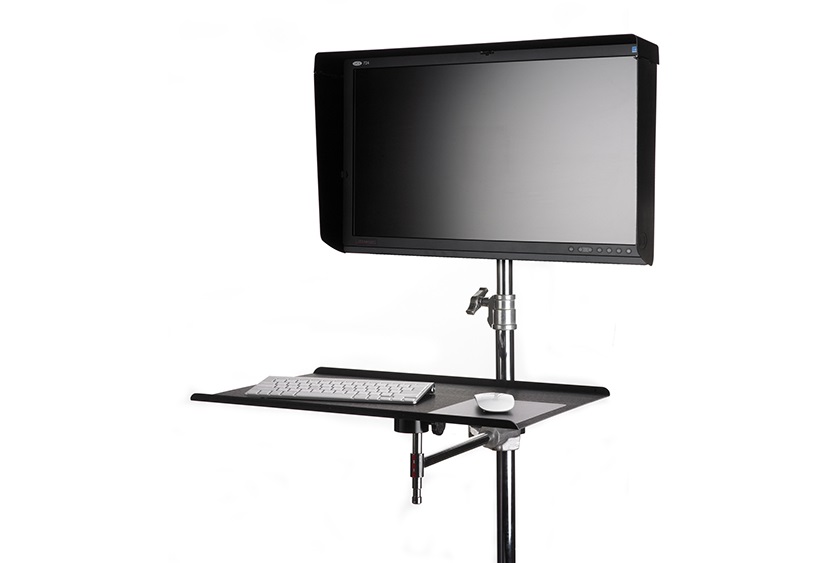 For both photographers and videographers, incorporating a large monitor into their workflow has become increasingly popular, both in studio and on location. Technology, grip gear, and the decreased expense of monitors and TVs has made it more affordable and easier than ever.
There are several reasons to mount a monitor, including but not limited to:
For photographers, to view images while shooting tethered even in greater detail on a larger screen than their laptop
OR for positioning a monitor for a client or assistant to review images during or after a shoot so they're not hovering over the photographer's workstation
Create a video village to watch, review and collaborate on video shoots
Mounting TVs and monitors is not new, but as a photographer, you need your mounting options to be as dynamic as your photo shoot. Therefore, traditional wall and desktop mounts won't work. You need to be able put them on rolling C-stands or tripods you already have. Tether Tools offer several mounting options such as the
Rock Solid VESA Studio Monitor Mount for Stands
that holds monitors up to 35 kilograms and can be mounted to common stands utilizing the standard 16mm baby junior pin. Once added to a stand, a photographer can display their photos on a TV or a monitor a few different ways. Using an HDMI cable to connect the camera to the monitor is the most direct way. Our preferred method is to tether your camera to your computer and then connect your computer to the monitor via an HDMI cable. The other option is going wireless. If you're using a MacBook, you can mirror your screen using an Apple TV and AirPlay Mirroring. If you're using a PC there are other options that have the same functionality including Google Chromecast or a Miracast device. Many tablets and phones have adapters to go out to a monitor via HDMI. To make mounting monitors even more accessible for photographers and filmmakers, Tether Tools has released
several new products
that will mount everything from monitors to iMacs, and VESA compliant to non-compliant VESA monitors. To learn more, visit
www.TetherTools.com
.