Engineered with a secure corner-to-corner diagonal brace, the AeroTab keeps a tablet's screen, as well as all
buttons, cameras (front & rear), speakers, and ports open and accessible. AeroTab comes in two sizes, standard
and large, allowing you to connect a tablet to tripods, stands, arms, clamps, and grip gear.
Key Features:
Secure corner-to-corner attachment
Mounts to tripods, stands, arms and clamps
Versatile thread included to mount accessories or strap for hands-free use
Full accessibility to all tablet ports and buttons
Non-slip corners to prevent sliding
Fits most tablets. 2 sizes available for small or large devices
Lightweight design at 0.4lbs (183gm)
Mount Options:
1/4″-20 female thread
3/8″ – 16 mounting hole
Universal Arca dovetail compatible with Arca system
Anti-Rotation Adapter for Baby 5/8″ (16mm) to mount on standard grip gear and arms
Versatile 1/4″-20 thread included to mount accessory or strap for hands-free use
Weight Capacity:
Extension Size:
AeroTab Standard: 8.7″ to 14.0″ (220mm to 355mm)
AeroTab Large: 11.8″ to 19.7″ (330mm to 500mm)
Find Your AeroTab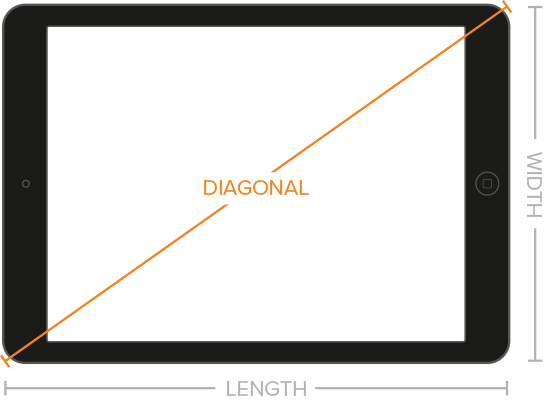 Calculate the diagonal measurement of your tablet.
Use the same unit of measure for all fields.
Tether Tools LIFETIME WARRANTY
We have built our reputation on designing and manufacturing products that exceed our customer's expectations for quality, safety, security, and durability. Our Lifetime Warranty covers this specific product for any failure due to manufacturing defects in materials and workmanship for the lifetime of the product. Normal wear and tear is not covered under our warranty policy.