It's not just the Capture One logo that was upgraded with the release of Capture One 20. If you've been tethering with Capture One, you know that it just keeps getting better and better, and that's no exception with Capture One 20 for Sony. With new tools like Heal and Clone Brush, Before and After to compare edited to original RAW images, and a Lightroom Importer to import your current Lightroom Catalog directly into Capture One. Your post-production just got faster to wrap up. Be sure to check out Capture One tutorials on YouTube for all the newest features.
Capture One 20 for Sony by Phase One, offers four purchase plans.
1. License
2. License with Styles
3. Subscription
4. Subscription with Styles
Check directly with Capture One for current pricing. If you haven't yet tried it, download a free 30 day trial. Be sure to check for tethered and Live View compatibility with your Sony camera model.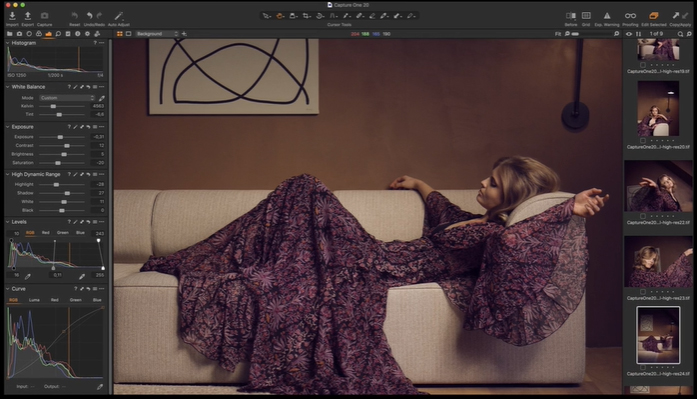 Tethering is essential to your workflow in the studio and on location; it's an absolute must when working with a creative team and clients. It allows you, the creative photographer, and your team to view images larger within composition, Live View (see compatibility), see fine details, test out presets and styles, check lighting and most importantly, collaborate.
Starting a Tethered Session with a Sony
Setting up a tethered session is easy. Sony Alpha models require USB Connection Menu Setting to be set to PC Remote, typically located in the Set Up menu. Be sure to check your model or the Sony Help Guide for your model for more info.
Now that your Sony is ready, open Capture One 20 for Sony:
Choose File > New Session
Name the Session
Check or Location of the session and the naming of the individual Session folders
Connect your TetherPro USB cable to your camera and computer, the Camera Tool tab will be activated indicating a connection
Every new capture will be stored in the capture folder of the Session
You're on your way to faster workflows and higher levels of creativity.